Homelessness in Sacramento is at a state of emergency. We have a moral obligation to solve it.
No other organization has the capacity to address the homelessness epidemic like The Salvation Army.
The Salvation Army, which has operated in Sacramento for over 135 years, offers viable and verifiable solutions to the crisis. Just last year, the nonprofit served over 32,000 people here with a simple mission: meeting human needs in the name of Jesus without discrimination. That kind of impact and staying power show one thing; Salvation Army programs work.
According to the official count from Sacramento Steps Forward, the number of homeless people in Sacramento County rose 19% in 2019. That makes a total of almost 6,000 people - the highest number ever recorded. That's 36 homeless people for every 10,000 residents. That's thousands of people with nowhere to sleep tonight.
While the city and other organizations are doing what they can to find solutions, The Salvation Army is doing its part through time-tested methods.
So how do we make a meaningful impact?
At The Salvation Army, we have programs designed to transforms lives, remove the barriers to stable living, and help put people on a path to self-sufficiency, out of the cycle of poverty.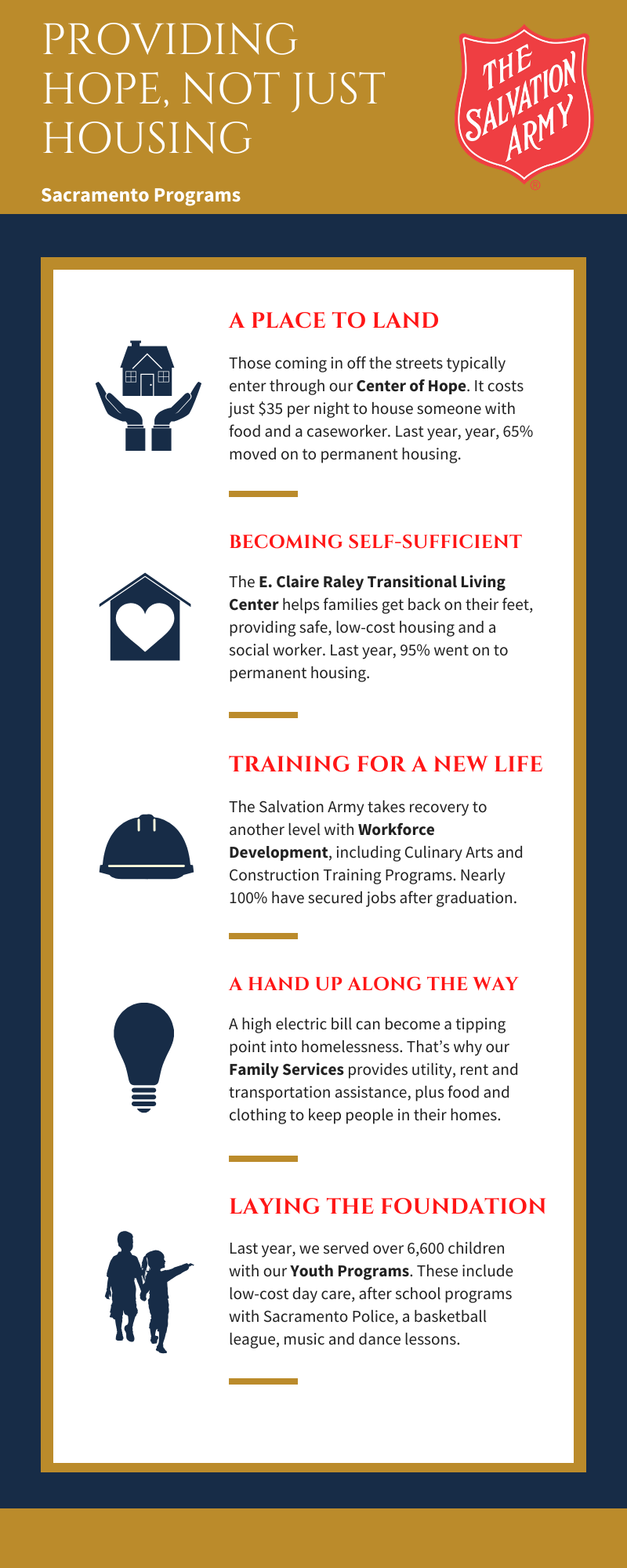 Video: Services in Sacramento
Video: How Our Construction Training Program Changes Lives
Your support today will make Sacramento a better place tomorrow. Please make a gift that will benefit our programs, and help us double our impact on homelessness.